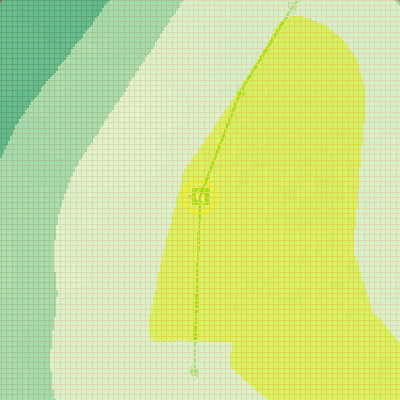 Hazard Details
UPDATE
JTWC
22
65 KT
80 KT
230 degrees
11 KT

January 18, 2018 03:00:00 GMT

January 12, 2018 21:00:00 GMT

January 18, 2018 03:11:21 GMT

180300Z POSITION NEAR 20.1S 58.0E. TROPICAL CYCLONE 06S (BERGUITTA), LOCATED APPROXIMATELY 72 NM EAST-NORTHEAST OF PORT LOUIS, MAURITIUS, HAS TRACKED SOUTHWESTWARD AT 11 KNOTS OVER THE PAST SIX HOURS. RECENT ANIMATED INFRARED SATELLITE IMAGERY SHOWS CONVECTIVE BANDING WRAPPING ALONG THE NORTHERN PORTION, AND INTO THE CENTER, OF A LOW LEVEL CIRCULATION CENTER (LLCC) EVIDENT IN A 172258Z SSMI IMAGE. THE CURRENT POSITION IS BASED ON THIS SSMI IMAGE AND RECENT FIXES FROM MULTIPLE REPORTING AGENCIES. THE INTENSITY OF 65 KNOTS IS CONSISTENT WITH AGENCY CURRENT INTENSITY AND AUTOMATED, SATELLITE-DERIVED INTENSITY ESTIMATES. TC 06S IS TRACKING SOUTHWESTWARD ALONG THE PERIPHERY OF A REORIENTING SUBTROPICAL RIDGE SITUATED TO THE SOUTHEAST. THE SYSTEM IS EXPECTED TO CONTINUE TRACKING AROUND THIS RIDGE DURING THE FORECAST PERIOD, COMPLETING EXTRATROPICAL TRANSITION BETWEEN TAU 72 AND TAU 96. INTENSITY IS EXPECTED TO REMAIN RELATIVELY STEADY OVER THE NEXT 24 TO 36 HOURS AS PERSISTENT EASTERLY TO NORTHEASTERLY VERTICAL WIND SHEAR COMPETES WITH THE FAVORABLE INFLUENCE OF VIGOROUS POLEWARD OUTFLOW. TC 06S IS EXPECTED TO WEAKEN SLIGHTLY IN THE MEDIUM TO EXTENDED-RANGE AS THE LLCC TRACKS OVER COOLER WATER AND ENCOUNTERS INCREASING VERTICAL WIND SHEAR, BUT RECEIVES OFFSETTING BAROCLINIC SUPPORT DURING EXTRATROPICAL TRANSITION. THE CURRENT, HIGH-CONFIDENCE FORECAST TRACK IS CONSISTENT WITH CONSENSUS MODEL TRACKERS, WHICH REMAIN IN TIGHT AGREEMENT. MAXIMUM SIGNIFICANT WAVE HEIGHT AT 180000Z IS 25 FEET. NEXT WARNINGS AT 180900Z, 181500Z, 182100Z AND 190300Z.
Other Resources / Information