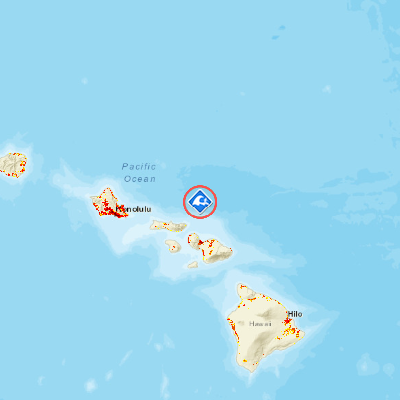 Hazard Details
UPDATE
NWS

April 22, 2017 01:30:00 GMT

April 20, 2017 22:00:00 GMT

April 22, 2017 01:31:26 GMT

HIGH SURF ADVISORY FOR NORTH AND WEST FACING SHORES OF NIIHAU AND KAUAI...AND NORTH FACING SHORES OF OAHU...MOLOKAI AND MAUI.

THE CURRENT LARGE NORTH-NORTHWEST SWELL HAS BEGUN TO DECLINE...BUT CONTINUES TO PRODUCE ADVISORY LEVEL SURF ALONG MOST NORTH FACING SHORES OF THE SMALLER ISLANDS. SURF ALONG MOST WEST FACING SHORES HAS DECLINED BELOW ADVISORY LEVEL. THIS SWELL WILL CONTINUE TO SLOWLY DECLINE SATURDAY...DROPPING BELOW ADVISORY LEVEL BY THE AFTERNOON.

HIGH SURF ADVISORY IS CANCELLED

THE NATIONAL WEATHER SERVICE IN HONOLULU HAS CANCELLED THE HIGH SURF ADVISORY.
SURF HAS DECLINED BELOW ADVISORY LEVEL ALONG WEST FACING SHORES.

Other Resources / Information