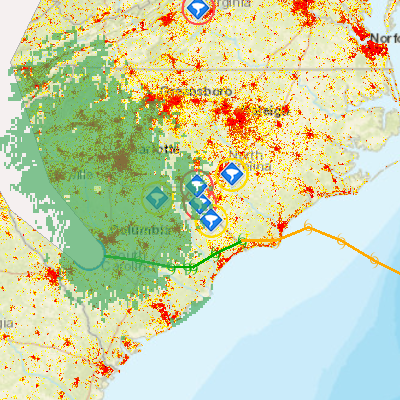 Hazard Details
UPDATE
NWS

September 16, 2018 20:29:00 GMT

September 16, 2018 19:15:00 GMT

September 16, 2018 20:31:40 GMT

Tornado Warning issued September 16 at 4:29PM EDT expiring September 16 at 4:45PM EDT by NWS Wilmington NC

At 428 PM EDT, a severe thunderstorm capable of producing a tornado was located over Purvis, or 12 miles northeast of Dillon, moving north at 20 mph. HAZARD...TORNADO. SOURCE...Radar indicated rotation. IMPACT...Expect damage to mobile homes, roofs, and vehicles. Locations impacted include... Rowland, Purvis and Elrod. This includes the following highways... Interstate 74 between mile markers 202 and 201, and between mile markers 197 and 195, and near mile marker 200. Interstate 95 IN North Carolina between mile markers 2 and 5.