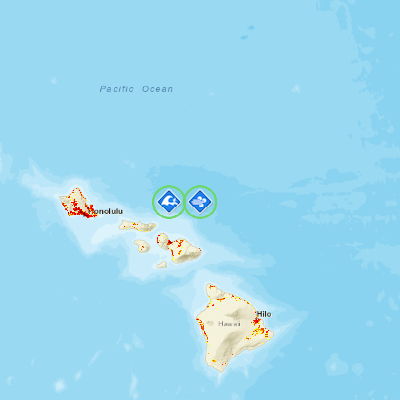 Hazard Details
UPDATE
NWS

March 14, 2018 01:20:00 GMT

March 12, 2018 10:31:00 GMT

March 14, 2018 01:20:55 GMT

WIND ADVISORY FOR BIG ISLAND SUMMIT CANCELLED.

WIND ADVISORY IS CANCELLED

The National Weather Service in Honolulu has cancelled the Wind Advisory.
Winds have fallen below advisory levels on the summits. Therefore, the advisory is cancelled.
Other Resources / Information