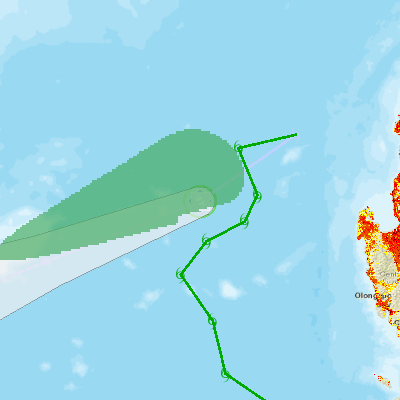 Hazard Details
UPDATE
JTWC
16
25 KT
35 KT
235 degrees
17 KT

November 28, 2016 09:00:00 GMT

November 24, 2016 15:00:00 GMT

November 28, 2016 16:10:38 GMT

280900Z POSITION NEAR 16.3N 116.7E. TROPICAL DEPRESSION 29W (TOKAGE), LOCATED APPROXIMATELY 242 NM WEST-NORTHWEST OF MANILA, PHILIPPINES, HAS TRACKED SOUTHWESTWARD AT 17 KNOTS OVER THE PAST SIX HOURS. THIS IS THE FINAL WARNING ON THIS SYSTEM BY THE JOINT TYPHOON WRNCEN PEARL HARBOR HI. THE SYSTEM WILL BE CLOSELY MONITORED FOR SIGNS OF REGENERATION. MAXIMUM SIGNIFICANT WAVE HEIGHT AT 280600Z IS 10 FEET.
Other Resources / Information