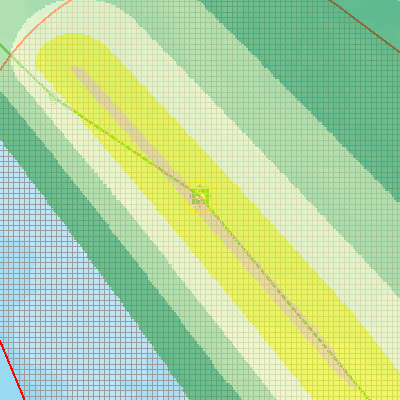 Hazard Details
UPDATE
JTWC
44
55 KT
70 KT
125 degrees
28 KT

February 19, 2018 21:00:00 GMT

February 09, 2018 03:00:00 GMT

February 19, 2018 20:26:20 GMT

192100Z POSITION NEAR 36.5S 168.1E. TROPICAL CYCLONE (TC) 09P (GITA), LOCATED APPROXIMATELY 501 NM NORTHWEST OF WELLINGTON, NEW ZEALAND, HAS TRACKED SOUTHEASTWARD AT 28 KNOTS OVER THE PAST SIX HOURS. THE FIRST FEW FRAMES OF MULTI- SPECTRAL SATELLITE IMAGERY DEPICT A RAGGED AND ELONGATED LOW LEVEL CIRCULATION CENTER (LLCC) WITH DEEP CONVECTION DISPLACED WELL TO THE SOUTH DUE TO STRONG NORTHWESTERLY VERTICAL WIND SHEAR (VWS). GITA IS NOW ASSESSED AS FULLY EXTRA-TROPICAL. DUE TO A LACK OF RECENT MICROWAVE IMAGERY AND THE ASYMMETRIC LLCC STRUCTURE, THERE IS LOW CONFIDENCE IN THE INITIAL POSITION. DESPITE THE VWS AND LOSS OF DEEP CONVECTION, ROBUST POLEWARD OUTFLOW AND INTERACTION WITH THE MID- LATITUDE JET HAS HELPED MAINTAIN THE STRONG CORE WINDS DURING THE EXTRA-TROPICAL TRANSITION. THE INITIAL INTENSITY IS ASSESSED AT 55 KNOTS BASED ON THE LARGE SWATH OF 50-55 KNOT WINDS IN A 191125Z ASCAT PASS. TC 09P IS EXPECTED TO CONTINUE TRACKING SOUTHEASTWARD UNDER THE STEERING INFLUENCE OF A DEEP-LAYER SUB-TROPICAL RIDGE TO THE EAST, WITH A VERY GRADUAL DISSIPATION TREND. THIS IS THE FINAL WARNING ON THIS SYSTEM BY THE JOINT TYPHOON WRNCEN PEARL HARBOR HI. THE SYSTEM WILL BE CLOSELY MONITORED FOR SIGNS OF REGENERATION. MAXIMUM SIGNIFICANT WAVE HEIGHT AT 191800Z IS 22 FEET.
Other Resources / Information