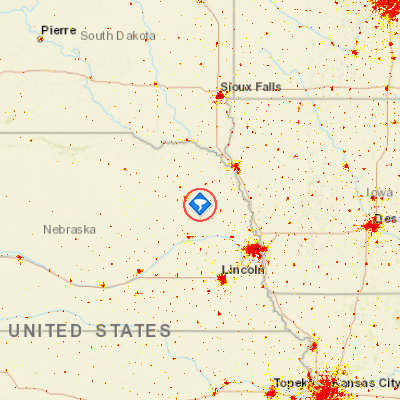 Hazard Details
UPDATE
NWS

June 18, 2018 22:51:00 GMT

June 18, 2018 22:31:00 GMT

June 18, 2018 22:54:20 GMT

Tornado Warning issued June 18 at 5:51PM CDT expiring June 18 at 6:00PM CDT by NWS Omaha/Valley NE

The tornado threat has diminished and the Tornado Warning has been cancelled. However, large hail and damaging winds remain likely and a Severe Thunderstorm Warning remains in effect for the area. A Severe Thunderstorm Watch remains in effect until 1000 PM CDT for northeastern Nebraska.