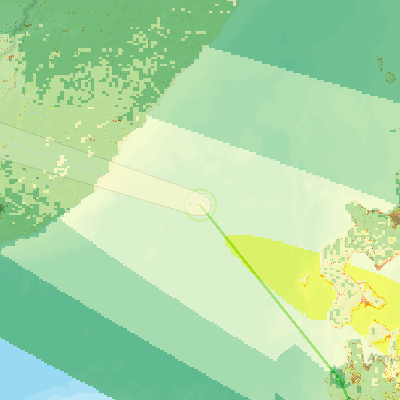 Hazard Details
UPDATE
JTWC
52
30 KT
40 KT
320 degrees
35 KT

August 30, 2016 21:00:00 GMT

August 18, 2016 03:00:00 GMT

August 30, 2016 19:40:29 GMT

302100Z POSITION NEAR 43.7N 135.6E. TROPICAL DEPRESSION (TD) 12W (LIONROCK), LOCATED APPROXIMATELY 246 NM NORTHWEST OF MISAWA, JAPAN, HAS TRACKED NORTHWESTWARD AT 35 KNOTS OVER THE PAST SIX HOURS. ANIMATED ENHANCED INFRARED (EIR) SATELLITE IMAGERY SHOWS THE SYSTEM HAS RAPIDLY ERODED AFTER IT MOVED INTO THE SEA OF JAPAN. THE CENTRAL CONVECTION HAS MOSTLY DISPERSED AS IT GOT SHEARED FROM THE LOW LEVEL CIRCULATION THAT HAS SINCE GROSSLY ELONGATED AND BEEN ABSORBED INTO A TROUGH. THE INITIAL POSITION IS BASED ON THE EIR LOOP AND EXTRAPOLATED FROM THE PREVIOUS STORM MOTION WITH LOW CONFIDENCE. THE INITIAL INTENSITY IS EXTRAPOLATED FROM THE 301222Z ASCAT PASS AND CONTAMINATED BY GRADIENT FLOW. THE REMNANT LOW LEVEL FEATURE, IF ANY, IS EXPECTED TO MAKE LANDFALL IN RUSSIA, NORTH OF VLADIVOSTOK, OVER THE NEXT FEW HOURS AND DISSIPATE. THIS IS THE FINAL WARNING ON THIS SYSTEM BY THE JOINT TYPHOON WRNCEN PEARL HARBOR HI. THE SYSTEM WILL BE CLOSELY MONITORED FOR SIGNS OF REGENERATION. MAXIMUM SIGNIFICANT WAVE HEIGHT AT 301800Z IS 14 FEET.
Other Resources / Information