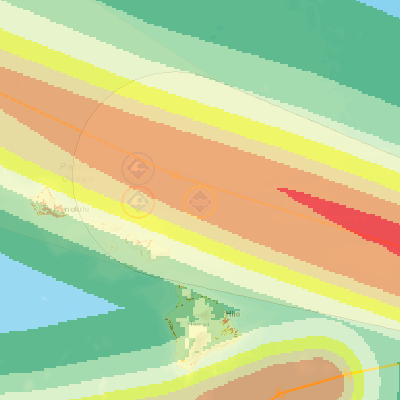 Hazard Details
UPDATE
NWS

September 01, 2016 02:54:00 GMT

September 01, 2016 00:00:00 GMT

September 01, 2016 02:56:47 GMT

THE NATIONAL WEATHER SERVICE IN HONOLULU HAS EXTENDED THE
* FLOOD ADVISORY FOR... THE ISLAND OF HAWAII IN HAWAII COUNTY
* UNTIL 800 PM HST
* AT 448 PM HST...RADAR AND RAIN GAGES SHOWED THAT HEAVY RAINFALL FROM MADELINE CONTINUES TO AFFECT THE EASTERN SLOPES OF THE BIG ISLAND INCLUDING THE NORTH HILO...SOUTH HILO AND PUNA DISTRICTS. RAIN RATES HAVE BEEN IN THE RANGE OF 1 TO 2 INCHES PER HOUR. RAINFALL WILL CONTINUE FOR SEVERAL MORE HOURS.
* LOCATIONS IN THE ADVISORY INCLUDE BUT ARE NOT LIMITED TO... HILO...HAWAIIAN PARADISE PARK...HONOMU...KEAAU...PAHOA... PEPEEKEO...PAHALA...GLENWOOD...HAWAIIAN ACRES...MOUNTAIN VIEW... VOLCANO AND HAWAII VOLCANOES NATIONAL PARK.

Other Resources / Information